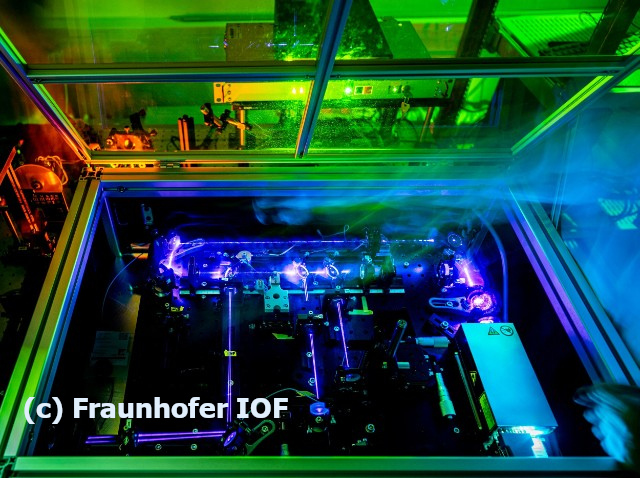 BECOME A RESEARCH ASSOCIATE IN QUANTUM IMAGING @FRAUNHOFER IOF
September 15, 2023
Join a collegial and open-minded team, working on challenging R&D topics and do not miss out on personal and professional development opportunities and the chance to network with leading industry partners and research groups!  Apply now! 
FASTGHOST AT THE  IEEE 49th EUROPEAN SOLID-STATE CIRCUITS CONFERENCE IN LISBON
September 11-14, 2023
Announcement:
Meet FBK at the IEEE conference in Lisbon and learn more about our latest results on SPAD arrays in the "Imagers & Vision Sensors" session on Tuesday.
Learn more here!
September 12, 2023 / 3.50 p.m.
A 100×100 CMOS SPAD Array with In-Pixel Correlation
Techniques for Fast Quantum Ghost Imaging Applications
M. Gandola [1], E. Manuzzato [1],[2], M. Perenzoni [1],[3], F. Dal Farra [2], V. Flavio Gili [4],[5], D. Dupish [4], A. Vega [4], T. Pertsch [4],[5], F. Setzpfandt [4],[5], L. Gasparini [1]
[1] Fondazione Bruno Kessler, Italy
[2] University of Trento, Italy
[3] Sony Semiconductor Solutions Europe, Italy
[4] Friedrich-Schiller-Universität Jena, Germany
[5] Fraunhofer IOF, Germany

Speaker: Dr. Massimo Gandola • Fondazione Bruno Kessler Trento/ITA
FASTGHOST AT THE LASER WORLD OF QUANTUM 2023:
»We are very pleased to have presented our results to the quantum community from industry and science.
Thank you for fruitful discussions & Please feel free to get in touch with us again.«
SPOOKY IMAGING FOR BIOMEDICAL SENSING
June 28, 2023 / 2:00 – 2:30 p.m
1st Public Workshop • Forum World of Quantum • Munich
Introducing FastGhost
• Dr. Valerio Flavio Gili • Fraunhofer IOF, Jena/GER 

Single-pixel Detector
• Dr. Mario Castaneda • Single Quantum BV, Delft/NLD 

SPAD Array •
 Dr. Massimo Gandola • Fondazione Bruno Kessler, Trento/ITA 
The FastGhost consortium of partners Fondazione Bruno Kessler, Single Quantum BV, Fraunhofer IOF, Friedrich-Schiller-Universität Jena, and Kungliga Tekniska Hoegskolan aims to move the scheme of ghost imaging from academic curiosity towards applications by extending the spectral range into the mid-infrared and by making it run on a scanning microscope system. The latest results and achievements from the FastGhost project will be presented and discussed.
Chair: Dr. Stephanie Hesse-Ertelt • Fraunhofer IOF, Jena/GER
MEET FASTGHOST AT THE LASER WORLD OF QUANTUM 2023
June 27-30, 2023
Announcement: FastGhost plans to present latest results at LASER World of QUANTUM 2023 in Munich / Germany and looks forward to exchanging ideas with other experts of the quantum community. Meet us on June 28, 2023 between 2 p.m. and 2:30 p.m. on the application panel, listen to the talks and get involved in the panel discussion. Learn more here!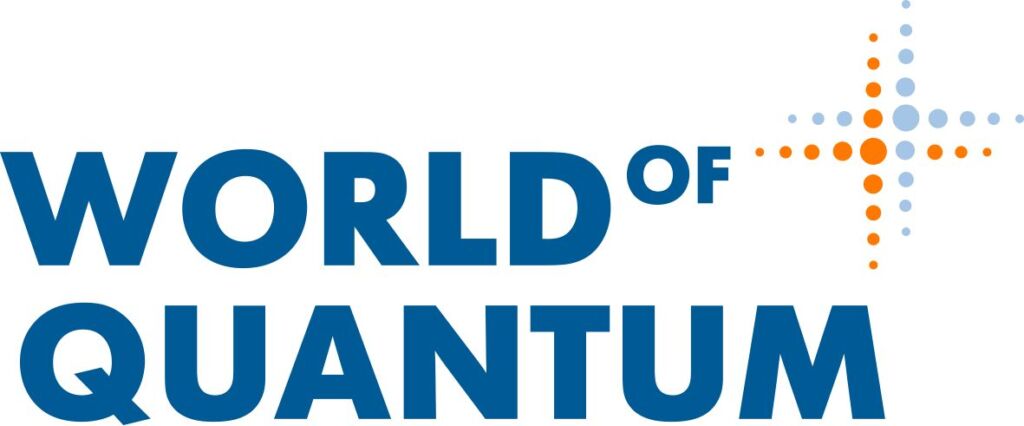 SQ AT THE AMERICAN PHYSICAL SOCIETY MARCH MEETING IN LAS VEGAS
March 05-10, 2023
Exhibition: Single Quantum is going to attend the APS March Meeting in Las Vegas, glad to share the booth with Quantum Design US, booth #321.
SQ AT THE MATCHMAKING EVENT OF THE NANO TECH JAPAN EXPO 2023
January 30 – February 03, 2023
Exhibition: Meet Single Quantum at the the Nanotech within the Holland Pavilion. The Nanotech Expo is the largest Asian trade fair in this field, and in this edition focuses on quantum and photonic technologies.
FASTGHOST PARTNERS AT THE SPIE PHOTONICS WEST IN SAN FRANCISCO
January 28 – February 02, 2023
Exhibition: Meet Fraunhofer IOF at booth #4105 presenting quantum technological developments and meet SQ's application engineers as well.  SPIE PW is one of the largest international trade fairs in the field of optics and photonics.
Selection of project results: QGI-Setup

DEMO: IMAGE ACQUISITION TIME BELOW ONE SECOND
November 30, 2022
Deliverable D6.3: The Quantum Ghost Imaging (QGI) setup is optimized in terms of photon-pair flux, and correlation electronics, with the goal of acquiring QGI images within 1 s exposure time. D6.3 will be published soon @CORDIS.
FASTGHOST – 899580 – PROJECT DURATION EXTENDED
October 10, 2022
Notification: The project duration of FastGhost was extended by nine months  due to pandemic-related restrictions and resource bottlenecks. 
New project term is from October 1st, 2020 to June 30th, 2024.
SQ AT THE INTERNATIONAL QUANTUM MATTER CONFERENCE IN BARCELONA
June 21-23, 2022
Conference: Bringing together various communities involved in quantum information and quantum matter science and technologies to encourage the incubation of new ideas & collaborations at the forefront of quantum technology.
FASTGHOST AT THE LASER WORLD OF QUANTUM 2022 IN MUNICH
April 26-29, 2022
Exhibition: Some partners present their quantum technological developments at their booths: IOF: A4/180 & B4/239, SQ: A4/225. The LASER World of QUANTUM is celebrating its premiere this year at the world's leading trade fair for photonics.
EPIC ONLINE MEETING ON SINGLE PHOTON SOURCES AND DETECTORS
March 21, 2022
Webinar: Cutting-edge technologies paving the way for versatile and efficient pure single-photon sources and detection schemes with low dark count rates, high saturation levels, and high detection efficiencies are discussed.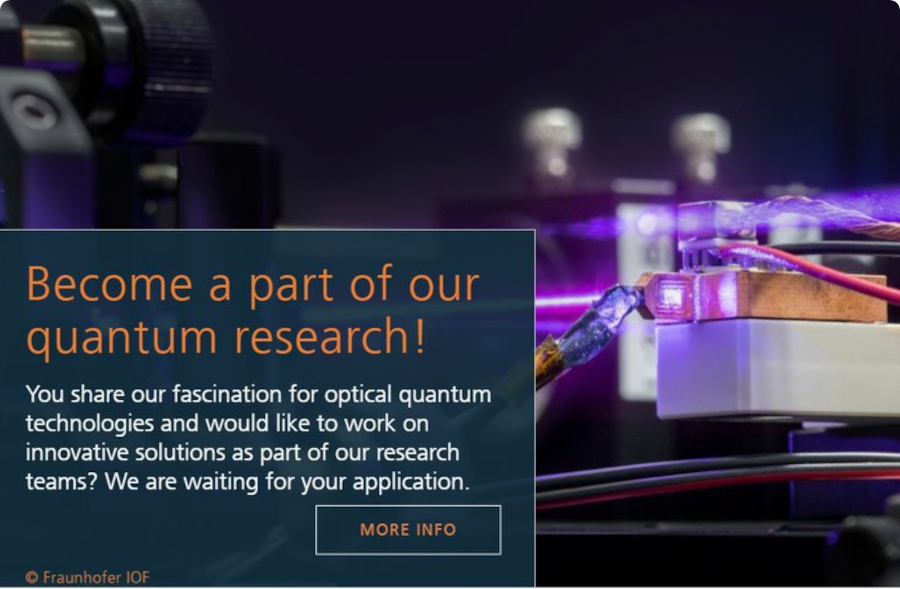 BREAKTHROUGH FOR QUANTUM OPTICS WITH INTEGRATED PHOTONIC CHIPS
January 04, 2022
Newsletter: Trento's Quantum Science and Technology works with the quantum optics of ghost imaging and undetected photon spectroscopy to create environmental and medical monitoring systems… (Article in Italian)
THE NEW STANDARD IN SINGLE PHOTON DETECTION USING SINGLE QUANTUM'S SUPERCONDUCTING NANOWIRE SINGLE PHOTON DETECTION (SNSPD) SYSTEM
December 07, 2021
Webinar: In this lecture, Single Quantum introduces the operation principle of the SNSPDs and presents the newest developments of their technology.
FASTGHOST HAS CONCLUDED ITS FIRST ONLINE REVIEW MEETING
October 20, 2021
❧ Thanks to the active support of all partners, the consortium has successfully passed its 1st review by monitors and project officer.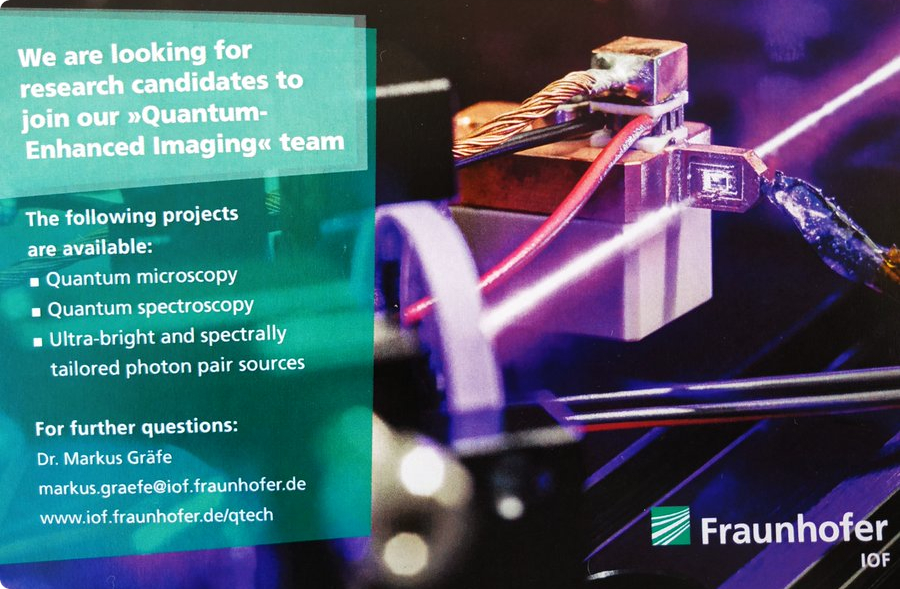 FRAUNHOFER IOF AT THE PHOTONICS DAYS BERLIN BRANDENBURG 2021 
October 06, 2021
Conference: Do not miss the lecture by FastGhost coordinator Markus Gräfe at 5:30 p.m. CET on "Sensing with photon pairs" at the Berlin Quantum Technology Symposium of the Photonics Days Berlin Brandenburg.
Selection of project results: Proof of concept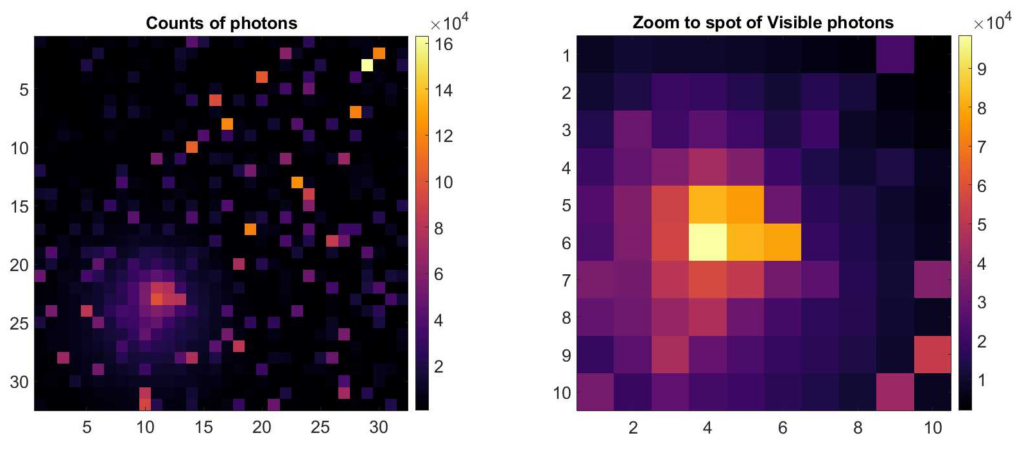 DEMO: GHOST IMAGING WITH SPAD ARRAY DEMONSTRATED
July 15, 2021
Deliverable D6.1: A low-resolution imaging system using available SPAD arrays limited to only a few hundreds of individual pixels is implemented to demonstrate Ghost Imaging without the need for optical delay lines…
QUANTUM PHOTONICS SK2900 – AN INTRODUCTION FOR EXPERIMENTALISTS
May 30, 2021
Lecture notes: The aim of these notes are to introduce students to the field of quantum photonics and give them an understanding of the underlying physical concepts… by Val Zwiller and Stephan Steinhauer / KTH.
FASTGHOST GAINED ATTENTION BY THE THE QUANTUM INSIDER
December 28, 2020
TQI #21: Another exciting one is a project … called FastGhost… 
Manipulate single photons and photon pairs to deliver a ground-breaking quantum imaging system for the mid-IR region targeting the medical sciences…
NEW RESEARCH INTO QUANTUM MICROSCOPY
December 21, 2020
SEEING THE INVISIBLE WITH THE FASTGHOST QUANTUM MICROSCOPE
December 09, 2020
SETTING UP THE PLAN OF EXPLORATION AND DISSEMINATION OF RESULTS
December 09, 2020
The freshly submitted deliverable D2.2 provides the plan for dissemination, exploitation, and communication of FastGhost results. STAY TUNED!
FASTGHOST DEVELOPS A NEW MICROSCOPE FOR QUANTUM IMAGING 
November 30, 2020
LAUNCHING OF PROJECT WEBSITE WITH PROJECT LOGO AND WEB 2.0 PLATFORM
November 30, 2020
Deliverable D2.1: Fraunhofer IOF set up a web page and Web 2.0 tools dedicated to inform potential users of quantum technology and the broader public about project progress and capabilities of the developed technologies…
INDIVIDUAL PHOTONS & PHOTON PAIRS SHED LIGHT ON MOLEC. FINGERPRINTS
October 20, 2020
Deliverable D1.1: The consortium of five partners officially started with a virtual kickoff event on October 20, 2020.
Find more info at the kickoff meeting minutes and subsequent partner press releases…
Individual photons and photon pairs shed light on molecular fingerprints
October 01, 2020
The new research project FastGhost has started. Find out what you can expect from FastGhost:
While we typically do not think of atoms in a molecule as moving around, molecules can stretch along their bonds, vibrate around their centres of mass and rotate around their axes. The frequencies (or corresponding wavelengths) at which these motions occur are characteristic and unique for each molecule, creating what is known as a spectral fingerprint. The molecular fingerprint region of the electromagnetic spectrum (the mid-infrared, or mid-IR region) is of tremendous interest because it provides a non-invasive way to identify and quantify molecules. The partners of the EU-funded FastGhost project intend to manipulate single photons and photon pairs to deliver a ground-breaking quantum imaging system for the mid-IR region targeting the medical sciences.
The three-year project is part of the Future Emerging Technologies (FET) program within Horizon 2020 (grant agreement n. 899580) dedicated to cutting-edge technology research projects.
Learn more about the FastGhost consortium
This project has received funding from the European Union's Horizon 2020 research and innovation programme under grant agreement No 899580.